About Us
At Jessie Trice Community Health System, Inc., we believe that pregnancy is a wonderful process and is best served by a bond made by the Mother-to-Be and her provider. We encourage our patients to ask questions to ensure ultimate comfort.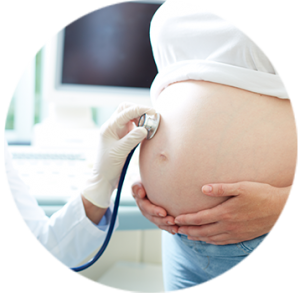 Board Certified Professionals
Our certified Obstetricians provide counseling, pregnancy/breastfeeding education, ultra sound services, Mother and fetal monitoring and more. JTCHS' distinguished panel of board-certified Pediatricians provides a full spectrum of healthcare services, as well as in-patient hospitalization from birth and infancy, childhood and adolescence through age nineteen. These services include newborn assessment, immunizations, vision, auditory, screenings, and others. Other services include Labs, Healthy Start and Courtesy Transportation.
Obstetrics and Gynecology