Voluntary & Confidential
Since 1992 the Department of Special Populations has provided comprehensive services to persons with HIV infection and their families. Services include voluntary confidential HIV testing, case management, outpatient substance abuse, psychosocial counseling, as well as outpatient medical and dental care.
Special Populations is one of several programs in the Miami-Dade County area funded by the Ryan White Care Act under Title III to provide early intervention services. These programs provide confidential HIV counseling, Lost to care and primary care services. These funds insure that newly diagnosed persons receive primary care at the earliest stages of the disease to slow or prevent progression to AIDS.
Identification of persons with HIV/AIDS through testing and the coordination and facilitation of services are at the core of the care continuum for persons with HIV disease. Special Populations offers risk assessment and Risk reduction education as well as HIV testing to persons presenting at any of JTCHS sites. Once identified case management services assist infected and affected persons to navigate the complex web of services needed to enhance quality and quantity of life. From applications for Medicaid, Social Security, Vocational rehabilitation and access to drug assistance programs, the case manager ensures access to information so that a client can make informed choices.
HIV/Sexually Transmitted Disease testing (STD)
Testing makes sense. It's the only way to know for sure if you have HIV or another STD.
You can't tell if someone has HIV or an STD by the way they look.
Using condoms can help protect you and your partner, but condoms are not 100% effective.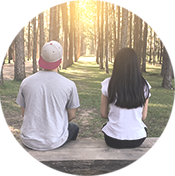 You should get tested if you have:
Had vaginal, anal or oral sex
Shared needles or syringes
Already had an STD
Had unprotected sex or changed partners
Never had an HIV test
How does testing work?
Tests are done by taking a sample of:
Blood
Oral (ORASURE)
Rapid Test (A test done by finger stick)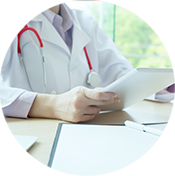 Who will see the results?
The test results may be:
Confidential – results go into a medical file Only you and the required staff will see results
HIV/AIDS