Dr. Joycelyn Lawrence
Dr. Joycelyn Lawrence, MD is the Chief Medical Officer at Jessie Trice Community Health System (JTCHS). Lawrence comes to JTCHS with a wealth of clinical and administrative knowledge, as well as a comprehensive understanding of the needs of this community – her community.
Dr. Lawrence is a Board Certified, Family Practice Physician, an educator, and an accomplished administrator and researcher. Dr. Lawrence grew up in Liberty City and attended Miami Northwestern Senior High School. She continued her education as a pre-med student at Spelman College in Atlanta and completed Medical School at the University Of Arizona School Of Medicine.
News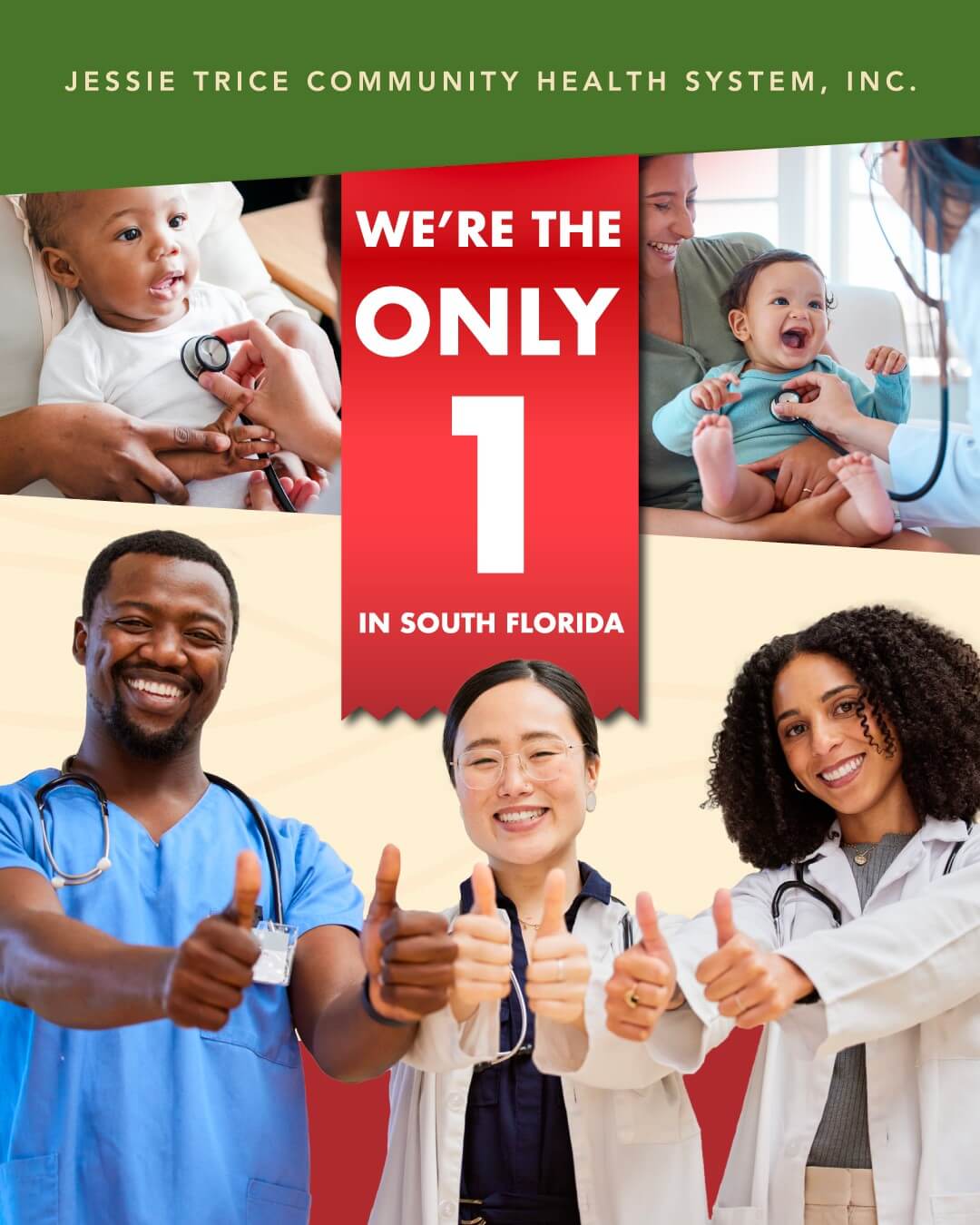 JTCHS is the only award winner in South Florida The Jessie Trice Community Health System (JTCHS) is the recipient of an award from the U.S. Department of Health and Human Services' (HHS) Health Resources and Services Administration (HRSA).  The award provides funding to improve developmental outcomes among children ages 0-5 through increased screenings and follow-up services.  JTCHS is the only
Home