Jessie Trice Community Health System is working diligently to ensure the needs of our community are being met. As always, the health and safety of our patients are most important to us. We are closely monitoring the COVID -19 and are following the established guidelines of the Centers for Disease Control (CDC). Additionally, we are working closely with our local department of health and laboratories.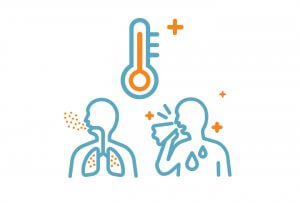 If you have a fever, cough, shortness of breath, or if you have come into close contact with someone known to have Coronavirus and/or have traveled outside the country in the past 14 days, please call ahead (305) 694-6268 before you come into the health center and inform us of these symptoms and risk factors. We will provide further instruction to you. In some instances, we may provide on-site testing.
Infection prevention and control are our most impactful measures:
Washing your hands often with soap and water for at least 20 seconds especially after you have been in a public place, or after blowing your nose, coughing, or sneezing.
If soap and water are not readily available, use a hand sanitizer that contains at least 60% alcohol. Cover all surfaces of your hands and rub them together until they feel dry.
Avoid touching your eyes, nose, and mouth with unwashed hands.

For more information and the latest updates:
Please visit flhealthCOVID19.gov or the Coronavirus Hotline at 866-779-6161. Remember, you are our most valued customer.
You may also reach us daily (Saturdays and Sundays included) via telehealth sessions with a JTCHS provider and staff. Please speak with your provider's office staff for assistance.
Additionally, we will stay in touch with you via our CareMessage texting system. We are here for you.
Sincerely,
Joyce Lawrence, MD